Tyshawn Jones interview
19.08.2019 -
Exclusive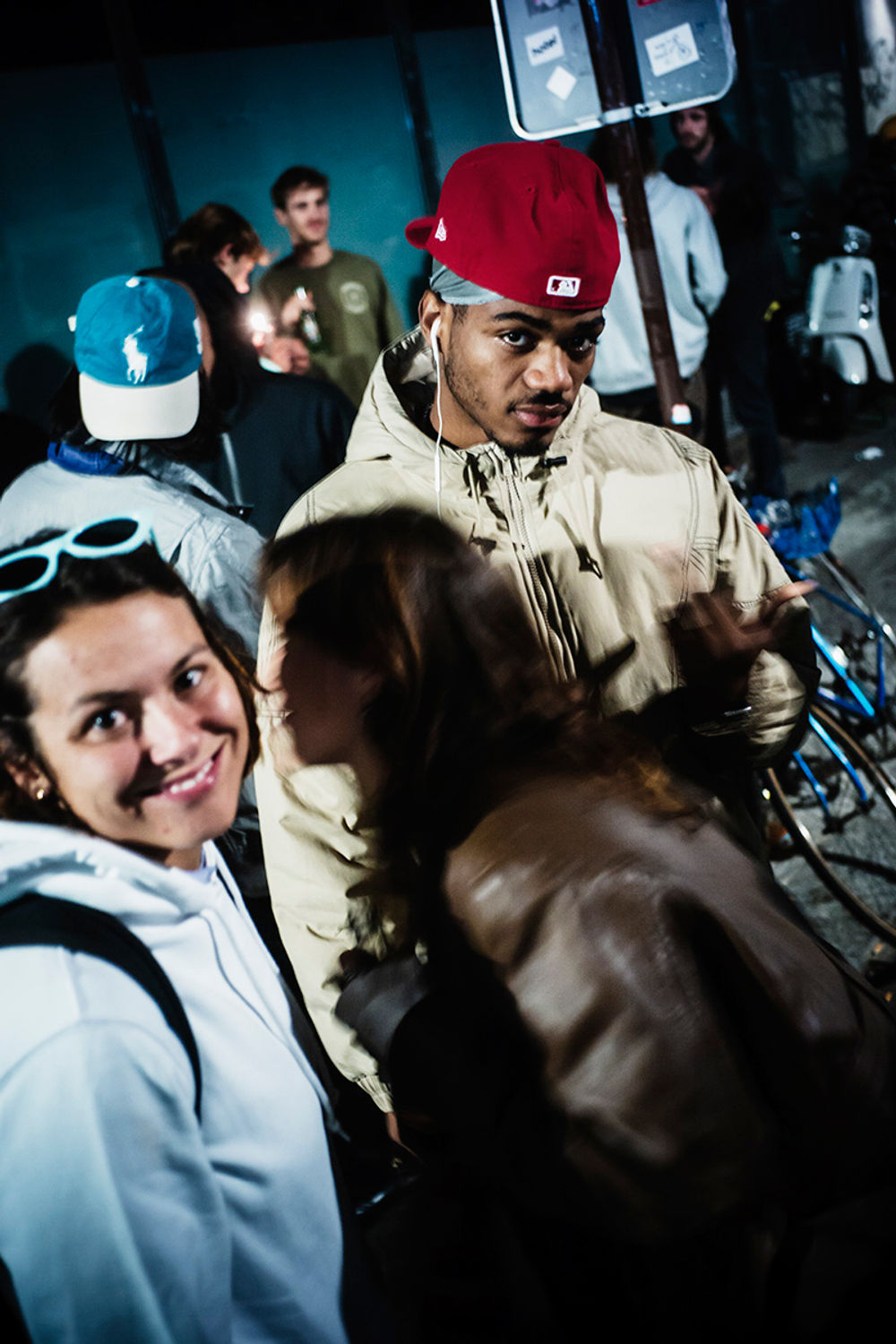 We caught up with Tyshawn Jones while he was in London for adidas' KEEP LDN CLEAN event for a quick chat about his new signature shoe among other topics.
Interview: Kingsford
Portrait: Pires
Where did you start skating?
New Jersey.
Is that where you grew up?
For a portion of my life, yes.
Who did you look up to back when you started?
I liked Andrew Reynolds and Bryan Herman and Nick Trapasso, people like that.
How did you first get connected with (William) Strobeck and the Supreme guys?
I was already on Supreme. Well not 'on' but I used to go to the shop and get hooked up, get T-shirts and hats and then one day they told me they wanted me to skate with this guy named Bill.
That was the clip with (Jason) Dill? (Buddy, 2012)
Yes.
How's your knowledge of New York skate history?
I don't know.
Do you watch older NYC videos like Mixtape?
I don't watch skate videos at all really.
OK. Who are some up-and-coming kids in New York people should look out for?
My homie Karim is the best skater from New York right now. Karim Callender.
Where do you skate in New York just for fun, when you're not filming?
TF West.
Speaking of TFs, what's the latest with Tompkins?
I haven't really been following it but I've seen they got a lot of people to sign the petition so maybe it'll stay.
Not including New York what's your favourite city in the world to skate?
I think Australia is pretty fun, Sydney.
Have you spent much time skating in London?
I've been here a few times.
How did you find it skating here?
Fun. It's kind of like New York.
Who is your favourite skater from the UK?
Paul Shier.
Good answer. So how long have you been skating?
Nine years.
How has skating changed for you over that time? Is it less fun now, with all your commitments?
It being easier to do tricks is the better part. The hard part is keeping yourself motivated. I feel like when you do something for so long it kind of gets boring sometimes. But sometimes it's fun and sometimes it's boring, you know how it goes. You fall in and out of love with it.
Skateboarding itself has changed a lot in that time. It's a lot bigger now and part of the Olympics next year. Do you have any views on that?
I think that's dope. I see more people with skateboards around my neighbourhood now. I think skateboarding should be huge. That would be sick.
I wanted to ask you about your sobriety. That's still pretty unusual in skateboarding. Did you ever drink or smoke or do drugs?
No.
Are you happy being around people doing that stuff, on skate trips for example?
To each his own. I don't mind it. I've been around it forever. It's just not for me personally.
Do you see these things damaging the careers of skaters around you?
Yes [laughs]. Definitely.
What's the most important thing you've learned during your skate career?
Do whatever makes you happy. Don't try to please other people.
I wanted to ask about your adidas shoe. First off, congratulations.
Thank you.
What were the main inspirations behind it?
There was a lot of inspiration from basketball… some shoes that were within the brand that were inspired by basketball. I was like: "I want to recreate these in my own special way with a skate silhouette at the same time", so me and Scott Johnston linked up and made it happen. Scott's a really cool dude. He understands and he listens to my opinion. He doesn't try to overstep. I really appreciate that.
Do you play basketball often?
I like playing. Me and my friends play together at the park. We skate, then we'll go to these other parks at night and fuck around. We have fun.
How do you like the finished product?
I'm hyped on it. I've got my own shoe; it's a blessing. Coming from starving for shoes, you know.
What's your favourite colour?
So far? I think I like the all-white. Everyone wants those. I like the white-and-red but those aren't out yet. They're coming.
What are your plans for the rest of the year?
Skate a little bit more, get back home, chill out for a little bit for the rest of the year… just keep it mellow, wait for my birthday to come up, maybe go on vacation.